Clarkston's Leading Choice for Auto Repair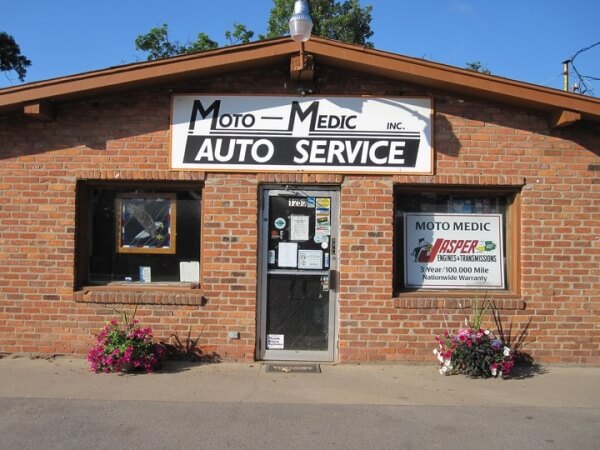 Moto-Medic is a family-owned business providing complete auto repair service in the Clarkston area for standard, hybrid, and diesel vehicles, as well as semi-trucks and trailers. Conveniently located just outside of Downtown Lake Orion, we are your one-stop shop for electrical repairs, mechanical repairs, and everything in-between. Our team's amazing ability to diagnose even the most complicated issues has earned us a reputation as "The Drivability Experts."
Originally started in 1987 by Dave Nelder as a mobile repair service, Moto-Medic has built a decade-long reputation for providing honest and reliable service. We take pride in our exceptional service and the over 100 years of combined work experience that our mechanics represent. If you have not tried us out, give us a chance to make you one more of our many loyal customers.
Moto-Medic would love to thank everyone that voted us Best of the Best for "Auto Repair" in Lake Orion two years in a row!
At Moto-Medic, we pride ourselves in providing high quality, honest service to our neighbors!
Clarkston's Leader in Comprehensive Vehicle Repairs & Commercial Fleet Maintenance
Moto-Medic provides complete auto repair for all makes and models of vehicles, foreign and domestic. If it's got a motor, we can fix it! In the 30 years since we opened our doors, we've taken pride in providing reliable and honest service to every customer who trusts us with their vehicle. When you choose Moto-Medic, your vehicle will be personally inspected and serviced by one of our Certified Master Mechanics, many of whom have over 30 years of experience!
buildWe work with all types of vehicles:
All Standard Vehicles
All Diesel Vehicles
All Hybrid Vehicles
Motor Homes
Semi-Trucks
Trailers
Pre-1973 Vehicles
Small Motors & Hydraulic Equipment
Brakes and Braking Systems
Have you noticed any of the common warning signs of failing brakes such as difficulty stopping, slow response, or a grinding and squealing noise? Our expert team understands brake systems in and out and can perform any repair needed to keep you and your vehicle safe.
Engine Tune-Ups, Repair & Replacement
From a simple fix to a major repair -- and even a complete replacement -- Moto-Medic has experience working with all types of engines, including diesel and hybrid!
We work with Jasper Engines & Transmissions to provide high quality replacements, and are passionate about working with our customers to keep their vehicles in peak condition with routine maintenance.
Transmission Repair & Replacement
Moto-Medic provides complete repair and replacement services for both automatic and manual transmissions. We're partnered with Jasper Engines & Transmissions to offer great prices on high-quality replacement transmissions.
Electrical System Repair
Our master mechanics specialize in diagnosing and repairing automotive electrical problems, including advanced computer diagnostics and hard-to-detect intermittent electrical issues.
Heating and Air Conditioning
From an AC recharge to part replacements, we can service the heating and air conditioning system in any make or model of vehicle.
Radiator Service
We offer complete radiator services including machine-powered radiator flushing, addition of chemicals, sealants and lubricants, pressure check, tests for leaks, belt replacement, cooling sensor replacement, and much more!
Front End & Suspension
Reliable and responsive steering is essential to the performance and safety of your vehicle, and maintaining a smooth ride will help keep your vehicle in top condition. Moto-Medic can handle all front-end and suspension services with complete accuracy!
---
Keep your fleet in great condition with our commercial services!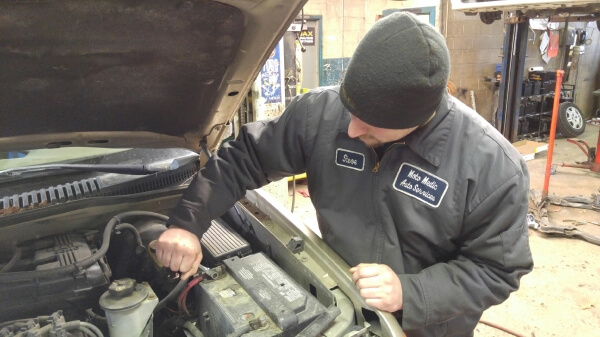 Fleet Maintenance & Service
If you have a number of vehicles that need ongoing maintenance and repairs, we can work with you and your business to ensure that your fleet always gets the service it needs!
M-DOT Inspections
Don't miss your annual M-DOT inspection! We offer inspections from a Master Mechanic officially certified by the Michigan Department of Transportation.
Diesel Repair
Diesel engines require specific knowledge and expertise. Our Master Mechanics have the training required to perform any needed maintenance and repairs on a wide variety of diesel engines.
Hear directly from our customers!
"I can't say enough good things about this place. They took the time to find out what was wrong with the car - it had been looked at by others twice before and kept leaving my teenager stranded. It was covered under warranty someplace else and they coordinated everything with the other shop and even dropped it off there for me. I would highly recommend this repair shop. Owner was fantastic and very responsive." Mike L. from Lake Orion, MI
"Awesome service. My sister went here first. They did an awesome job. I had fuel leak. I was prepared for a $500 repair. $40 and out the door. I love you guys!" Nancy S. from Lake Orion, MI